I thought I could share some customs with you I did over the summer, I have fallen in love with Deb McDermott's BEAUTIFUL CollectA models (and yes, I have seen the new draft mare on the way, isn't she gorgeous?!) and so I had to buy some... Obviously I bought the CollectAs and not the resin forms, I am a bit of a cheap skate I suppose!! But they really are lovely and no details have been spared. I bought a few to start painting and here they are:
This one I call 'Trot Along Toby' he is my absolute favourite one I think, a beautiful thoroughbred that I managed to capture a wonderfully light bay on. I was going to sell him but in the end I said no as I love him too much!! He came fourth in the Bay class at the MHL Live 2011 too: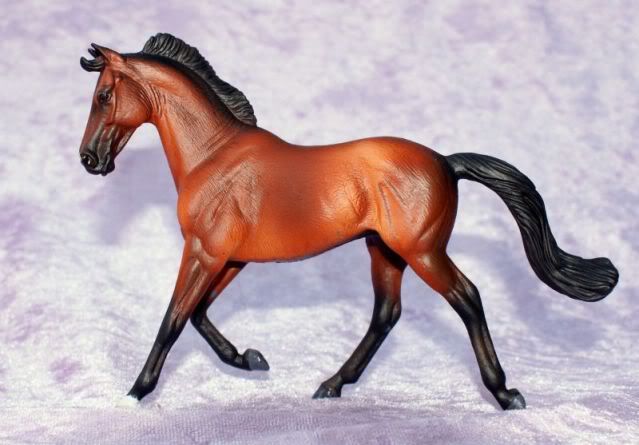 This one is the Friesian that I had painted to a cob. I usually use my airbrush but this was pure hand painted acrylics! This one I ended up not selling either, although I might one day. For now though, he is pretty safe in my showstring...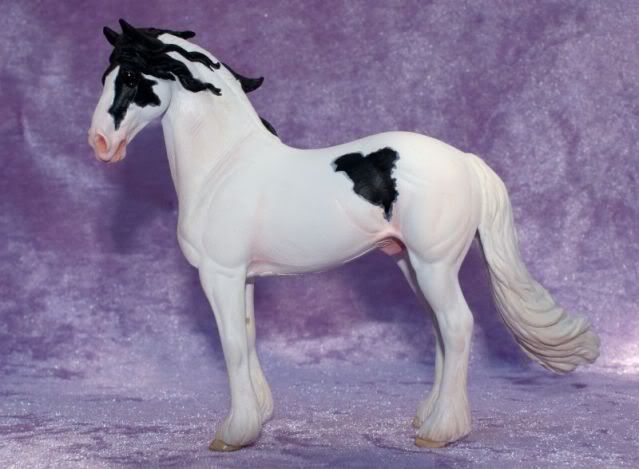 This one is the Andalusian that I thought would look great in a midnight black colour, he came 5th in a Black Workmanship class too at MHL Live which made me happy, he is now living in the US...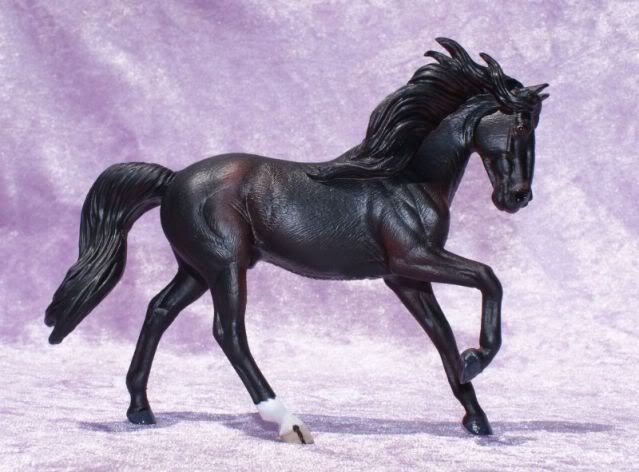 This one is living in the US too with the andalusian, I painted this one to a fiery flaxen chestnut: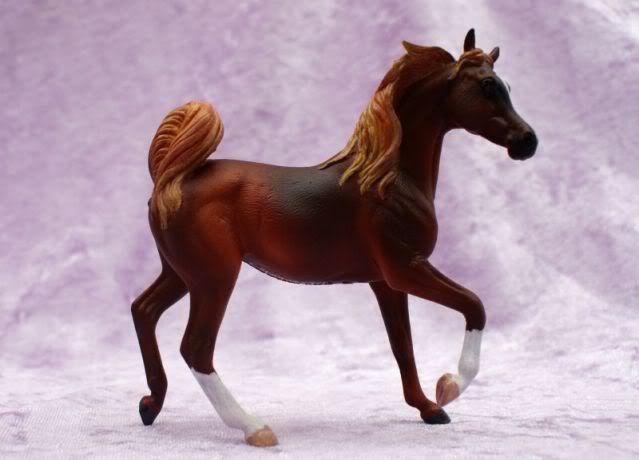 After those four, I had bought two more to paint, one of them was the Lusitano model that I painted to a chestnut frame overo, and then I showed him as a mustang at the MHL Live and he came 2nd in his large american class: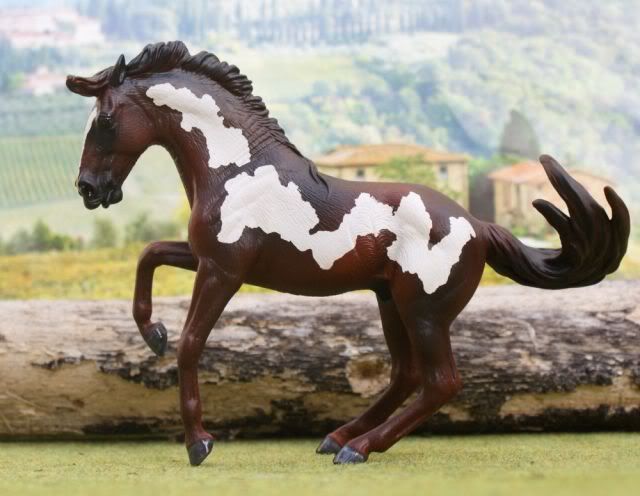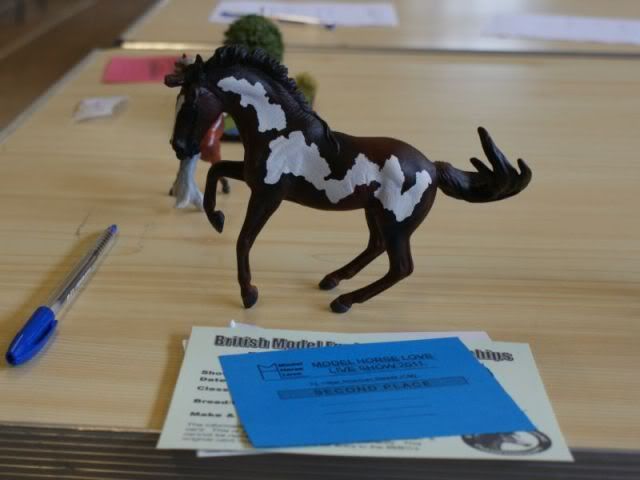 And lastly, but certainly not least, is this hanoverian that I painted to a black. Unfortunately I didn't take any photos from when he was first finished, but I do have this picture of him winning first place in the Black class at MHL Live!! He is for sale, by the way...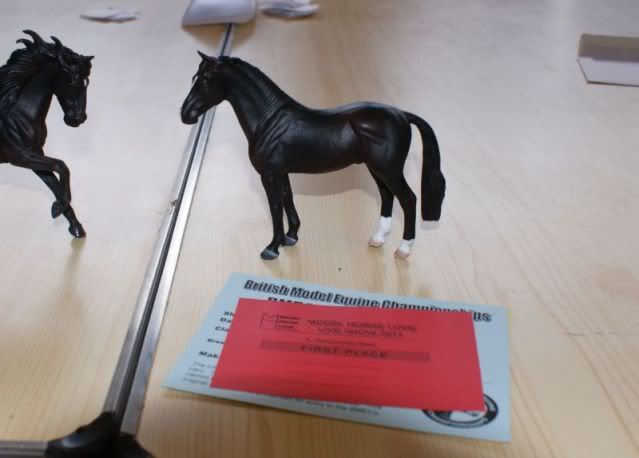 And thats it for now! I hope you enjoyed them. They really are lovely little models to collect or repaint. But now all I am going to do is sit and wait for that drafter to come out... :-)
Clare