I obtained this mule body in a trade for a commission and I was excited that I could research into what a mule is and to do a custom. She came to me in a standard body condition and I thought this was great, as minimal work was needed! So off came her logo, and I suddenly realised that her hooves were whole and didn't have frogs etc... As well as her ears. So I decided to, for the first proper time with the dremel, to carve these out!!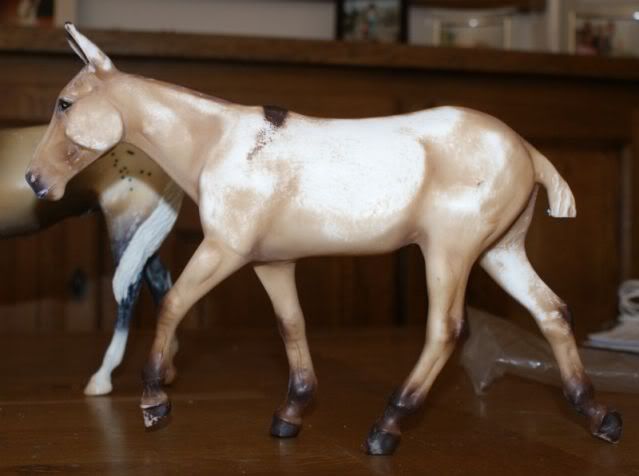 It turned out quite well and after sanding her body, she was ready to be primed and painted. I used grey primer for this, I decided to give the grey a go as I have been so used to white primer (I used to pastel my model horses so a white primer base coat is necessary, however when a white base coat is not required and you are using acrylics, might as well use grey!) and then I started to paint! The burnt umber went on first, before I added dapples and shading etc.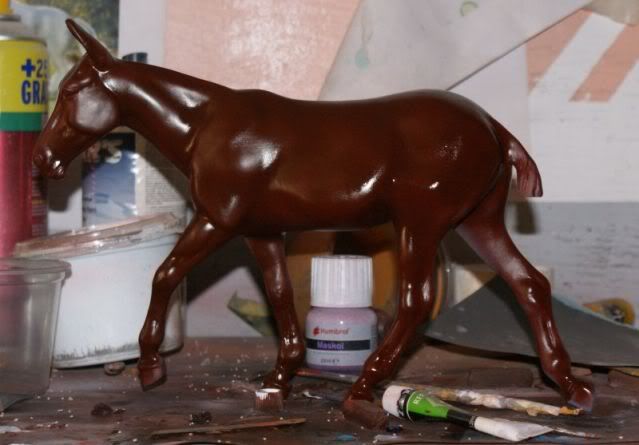 And soon the mule was done! All that was left was to add the mohair on the tail...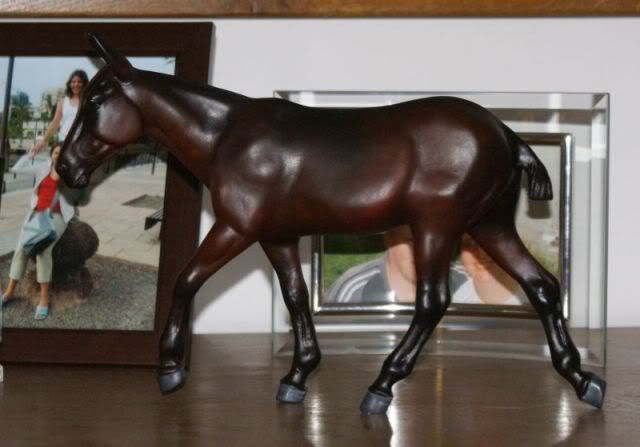 Now I read when I researched (with the help of some fellow hobbyists who found some useful websites for me!) that as a military tradition, mules' tails were shaven and then had bells from their hair in their tails to mark how trained they were. As Breyer's Mule model seems to be fairly laid back and standard, I went for the three bells, the maximum bells a mule can have; the three bells imply that the mule has had full training and is able to do certain things.
So, after adding the mohair to the tail, I classed her as done... So meet my latest piece! She is unnamed and will be for sale in the near future. If you are interested, get in touch!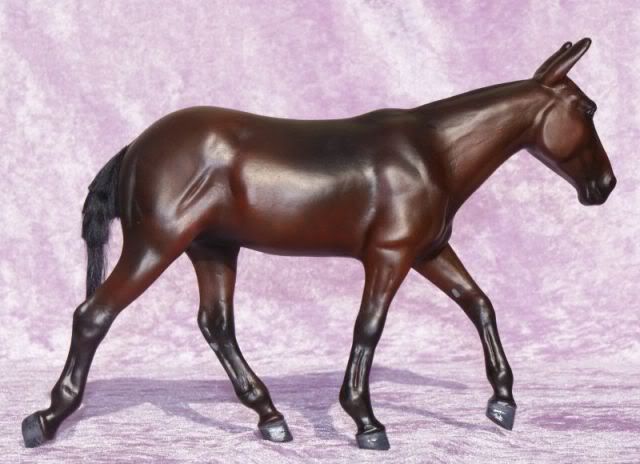 I hope you enjoyed following this mule's journey as she was reborn! Over the next few days I will also have more photos coming of the projects I worked on when I went home. :-)
Clare