I said in a couple of my earlier blog posts that I was to start a new and exciting project! Although not much has been done yet, I thought hat now was the time that I could start sharing some news...
A couple of years ago, I had some spare sculpey and started to create a stablemate scaled Andalusian sculpture, performing the Spanish walk. He ended up looking quite good despite what a pain sculpey can be! I ended up baking him (perhaps slightly too early) and then sanded and fiddled around with him some more... Ears kept crumbling and before I knew it I was adding bits to him with my Apoxie sculpt!
I put him to the side and left him. I then completed my A levels and everything. It has only been recent that I had decided that I want to complete my idea properly, as he was looking really good and I had a fair bit of interest!! So I asked a wonderful sculptor in the UK Kelly Savage for some tips on what to get and she helped enormously. So I made an online order and my stuff came through!!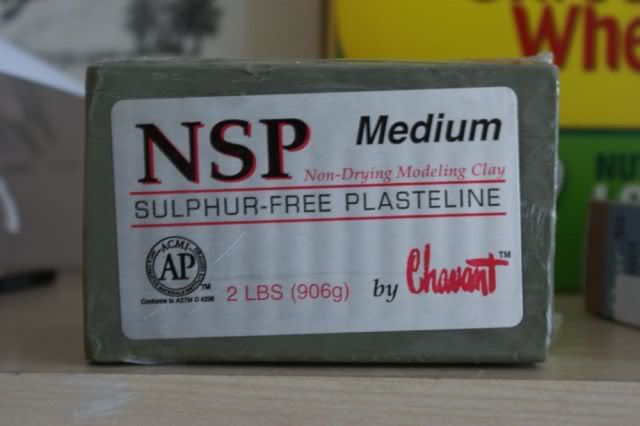 I bought the medium stuff because I have heard that the soft is just too soft, but didn't want to go for hard incase it was too difficult to work with (everything is down to artist's preference!) so I went for the one in the middle. I then roughly drew out what I want to achieve (the drawing took five minutes, not 100% accurate at all but this drawing is the height that I want to try and make my sculpture to be!)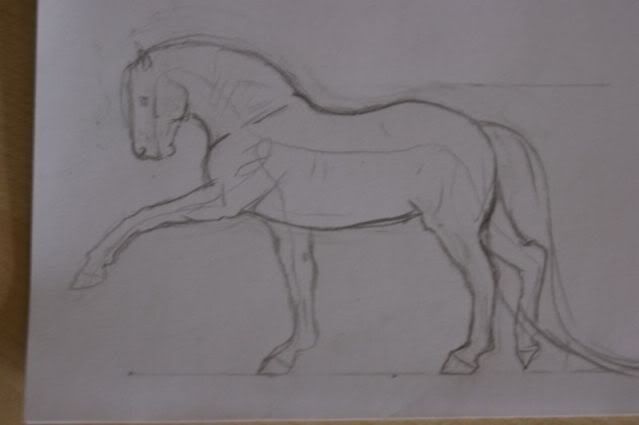 I have a whole bunch of different reference photos, from skeletal structures of the equine through to different Andalusian headshots and profiles.
I need to have access to wire cutters (which will be this weekend!) and I was simply itching to sculpt something! So I took a bit of the clay from the corner and just started working on the head... When it comes to getting the full armature made, I can clay it up and then just chuck the head on!
This was after about an hours work, the head is still really bulky and not much detail is there... The photos make it look really rough but the clay is smoother in real life! Very strange...
The ears were just placed on for character. As for the eyes, they have now gone. I am going to try and put some small beads in their place thanks to fellow hobbyists for the tip, and so currently right now the head is like the one below. Again, it looks really rough but it a lot smoother than the first lot of photos too. The nostrils and mouth are a more natural shape and the head is less bulky. I need to of course work on the jaw and muscles grouped there, but that will all come in good time... For now, I am just happy that it is head shaped (and looks MILES better than the head I ever sculpted with the sculpey model!)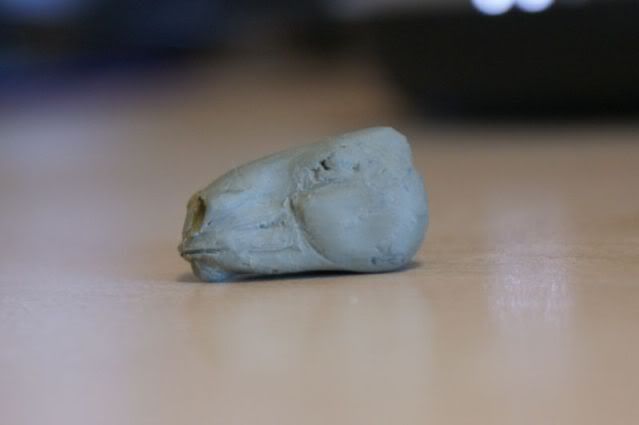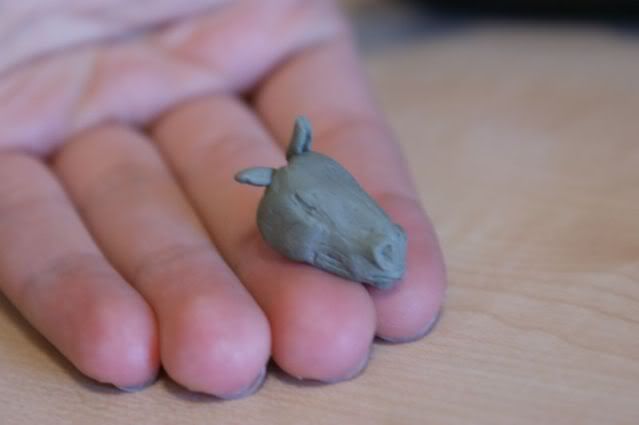 Again, the ears are just placed on.
This is going to be such a fun and exciting project that I can't wait to get fully underway... If you want to see what happens to this chap, I suggest you follow my blog to see!!
Clare