This resin was a commission from someone for me to complete for them. I find this resin so small and cute and I was very pleased to have been given this opportunity to paint one. They also wanted it haired and I just love to hair model horses, it makes them more unique in my eyes and the possibilities are endless. I have a soft spot for haired model horses and I especially love it when I hair the mini resins!
I completed this mini Welsh resin last year as a commission and he has won loads of his classes: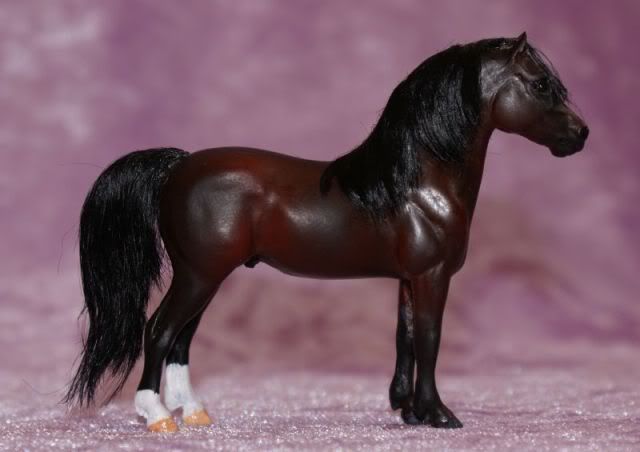 The Bronte resin arrived to me with plaits on her mane and half a dock sculpted on. I sculpted the rest of the dock there just to give the tail shape for when I added the mohair, and took off the plaits on the mane. I then sanded her down and put some primer on. She was quite smooth already with a lot of prep work done so the rest for me was minimal!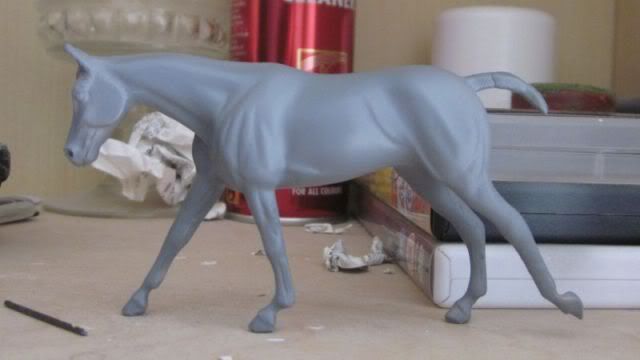 After the prepping I painted her colour to a dappled chestnut. This is the first time I have put dapples on a true stablemate scaled horse with my airbrush so I was pretty pleased with the way it all turned out!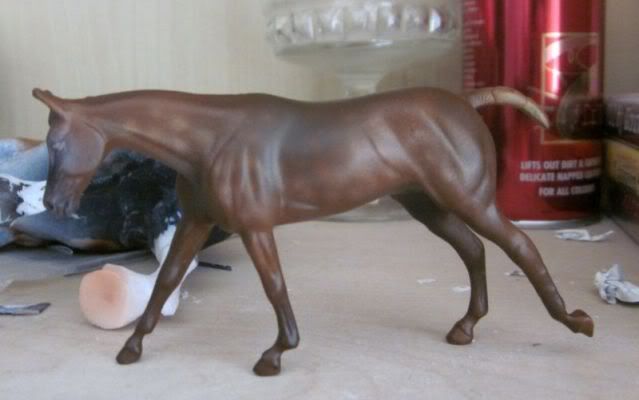 I then added a star and sock to the hind leg like the customer wanted. After the details, sealing and glossing, I then put the mohair on!! The customer gave me some lovely coloured mohair for me to use and so I put it on the resin and then she was done!
I am very pleased with her and so is her owner!
I wish her luck in the 2012 showring...
Clare