As both a break from revision (and from my other OS of the Andalusian!) I thought I should try my hand at making a medallion, and if all goes according to plan then I aim to have this one cast and released in resin for people to buy.
He already has a name, its Todd! And as for breed he is really generic, which is nice as people can decide and it also means that he can be any colour and a breed can be easily assigned. He has typical pony features and because it is just the headstudy, it makes it less strict on what his breed could be.
Please excuse the photos in this post though, unfortunately I am unable to download photos off of my SLR camera at this point in time and so this means that I have been having to use my phone's camera! It is 5 megapixels though so it is ok... This is Todd after just a couple of hours, where I developed the head's shape and put some structural features in place.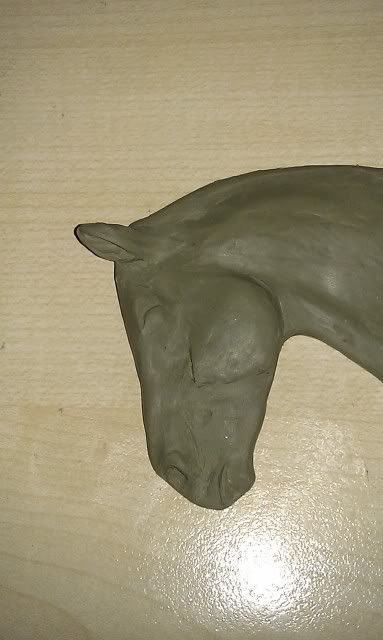 I did a bit more work on him today, such as I flipped his ear back (he looks better grumpy!) and put the eye on properly (although still not 100% happy with it... Would love some tips on sculpting eyes!) and just a bit more detail. I am very happy with his fast progress though, for a grumpy pony he is definitely behaving!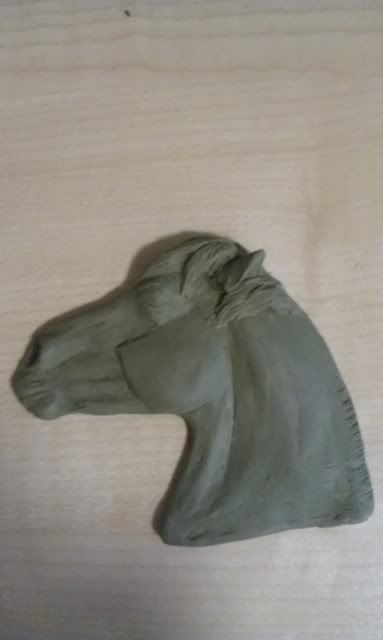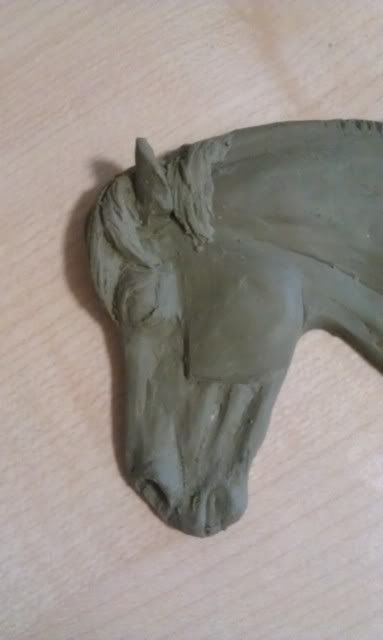 I can't wait to progress on him more and share more photos! But right now I have to do some non-horsey work... Oh well! Until next time. :)
Clare