Before I go back to university I thought I should share some photos of the customs I have in progress, some are commissions and some are just for my own leisure.
First up if this AA Welsh resin from Animal Artistry. I got this resin through a trade to keep and I am painting him to a palomino. He is more golden than these photos show unfortunately, I would have taken them with my SLR camera but it's battery is exhausted!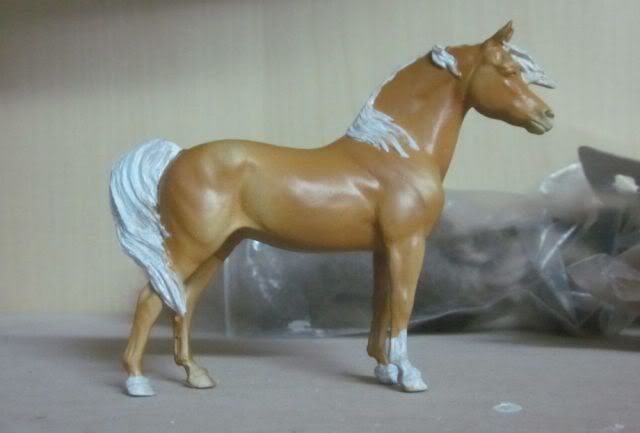 And meet Fugly again! This horse was also in the trade with the welsh resin. I thought his neck was too short but it actually isn't, it is just that in this photo the head is looking slightly to the right and away from the camera. I have also altered the neck in places so it looks a lot better, although muscling still needs to be added. As far as I am concerned at the moment, however, is to get the shape right.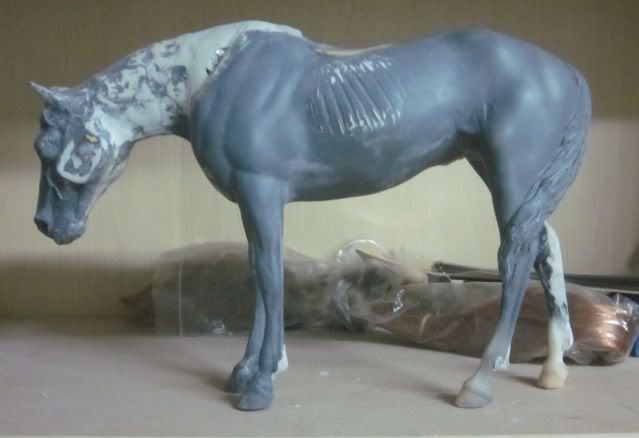 I am nearly there, although this time round I noticed with fresh eyes that his neck didn't join the shoulder right, and so I hacked into the horse and chopped a chunk off!
I also carved his ears out this time, finally!!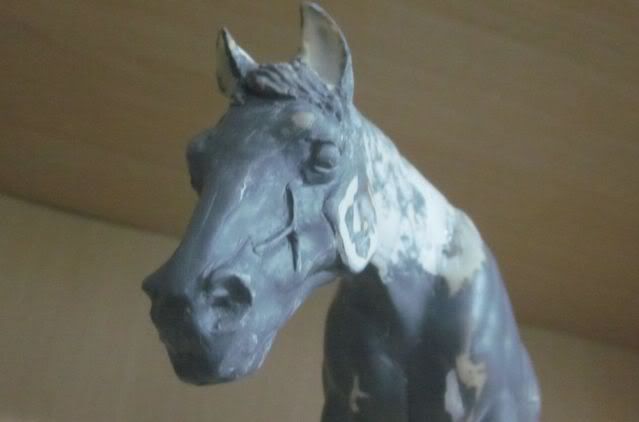 These two are commissions for someone, just sharing pictures here of their progress and I hope they are happy with them so far: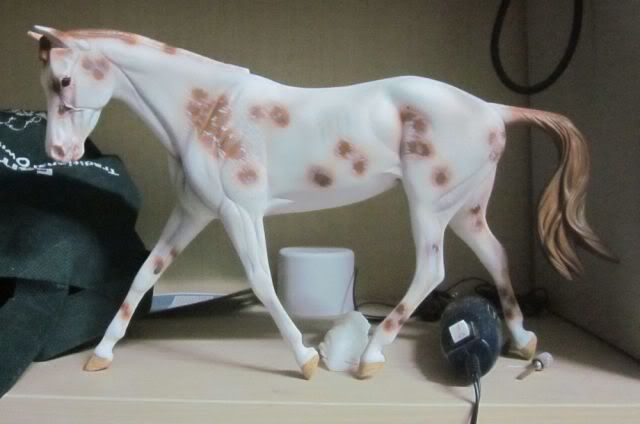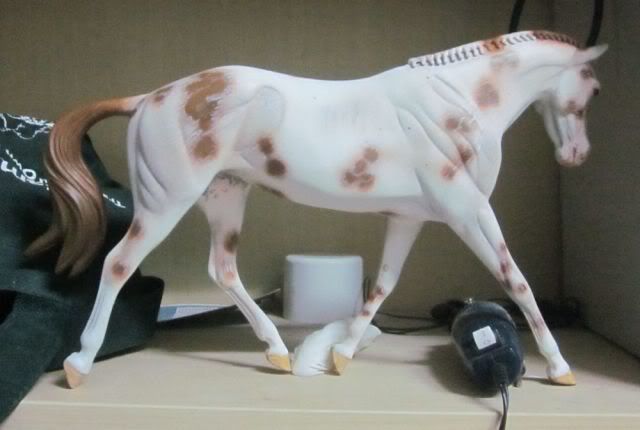 And the other one:
Back to university now, I can't wait until the Easter Holidays where I can return and work on them some more!
Clare