I have had my Flitwick resin by Morgen Kilbourn for a few years now, and this guy was originally a chestnut roan by me. Although he then went on to be shown in Germany by a friend of mine and placed well in his class, the colour I was never fond of and a few months back, I made the desciison to strip him.
Only a few weeks ago did I then decide to prime him again and I finished him a couple of days ago. These are 'unofficial' finished photos as he is not in my light box with the purple background but he is still done and these photos still show him off nicely (I love my camera!!)
So I present to you Porsche!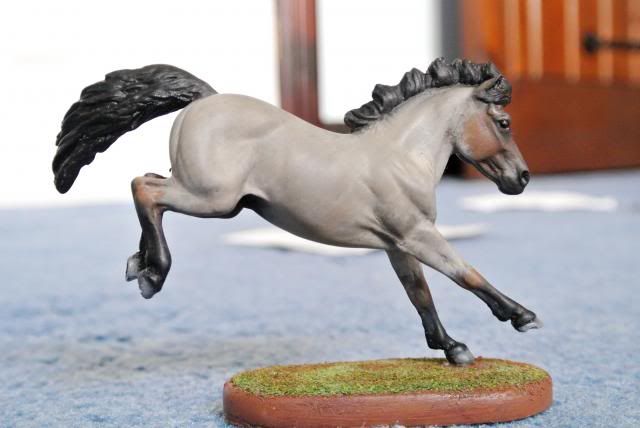 The name isn't anything special, I just happened to know a bay roan shetland with the same name when I was very young and first got into riding and horses, so I just thought it would suit him!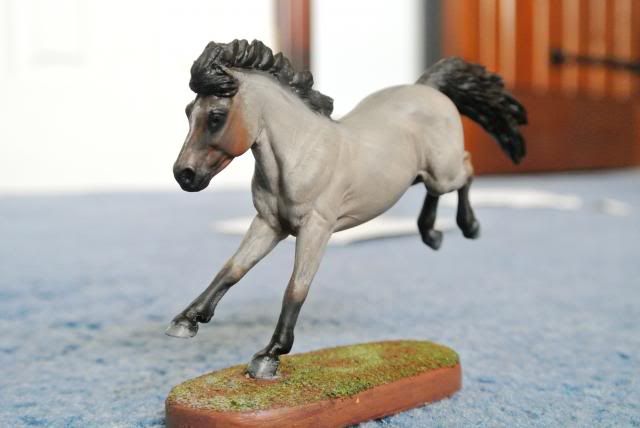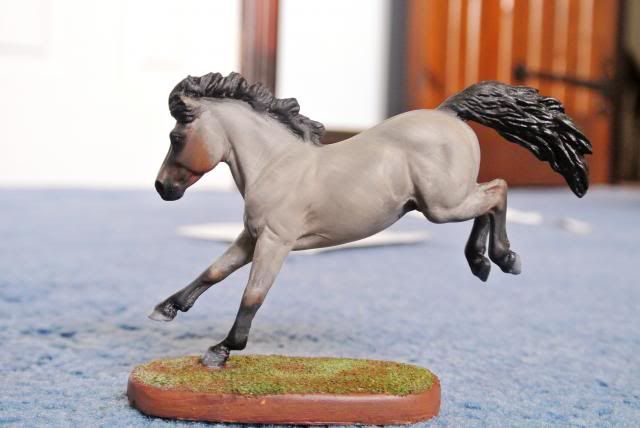 Well, that is all from me for the time being, I have to get back to revision... My first exam is tomorrow afternoon but the good news is that I finish in 13 days time! This year has sure gone by quick...
After these exams are over I can finally work on getting things done for the MHL live and painting more horses!
Clare